Online
Best Live Casino Game
Crazy Time Live Stats
👋 🔥🎲 Exciting times at Crazy Time with winning numbers hitting left, right and center! 🥳👏 The CashHunt Bonus Round saw max multipliers leap to a massive 40x! 💰💥 The previous hour witnessed a coin flip land on '5', thrilling lucky players and rewarding a top slot multiplier of 8x. 🔄🎉 Meanwhile, max multipliers have been soaring high, reaching up to 20x in the top slot wheel sector of CashHunt. 🌠🎰 Wagers have been ranging across the spectrum, from 0.09 to a whopping 52.16! 📈💵 Massive payouts, including an impressive 24.2, have had players on the edge of their seats. 🤑 From Pachinko to CoinFlip, the game is heating up with bonus rounds and winning numbers in every round! 🎯 Round after round, the total amount won has been button bursting, peaking at an impressive 82,530! 🚀💰 In the previous events, up to 4767 winners have shared the thrill and joy of winning with total winners of the hour adding up to a sky-rocketing 105,859! 🎉👍 And the CrazyBonus winning number keeps the luck flowing for numerous players with multiple wins! 🌈💸 Who knows what the next round holds? Stay tuned for more thrilling updates! 🎊🕹️ Remember, the wheel keeps spinning, and the fun never ends at Crazy Time! 🎡🙌
For your convenience, Casinostats continuously monitors and analyses every individual Crazy Time spin. Below, you'll find notable statistical patterns. On the left, numbers that have appeared more frequently than statistically expected; on the right, numbers that appeared less common than statistically expected. Use these insights to refine your betting strategy!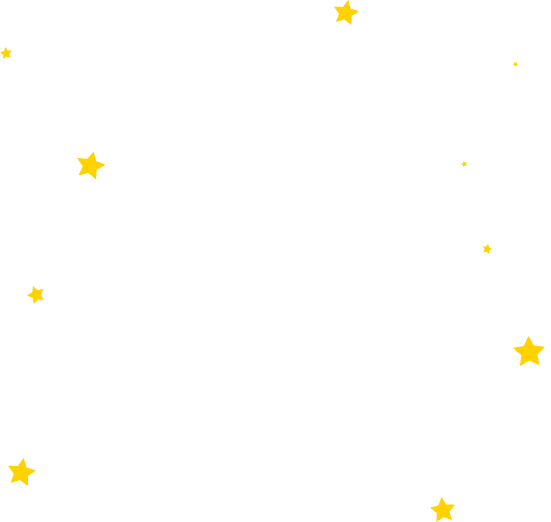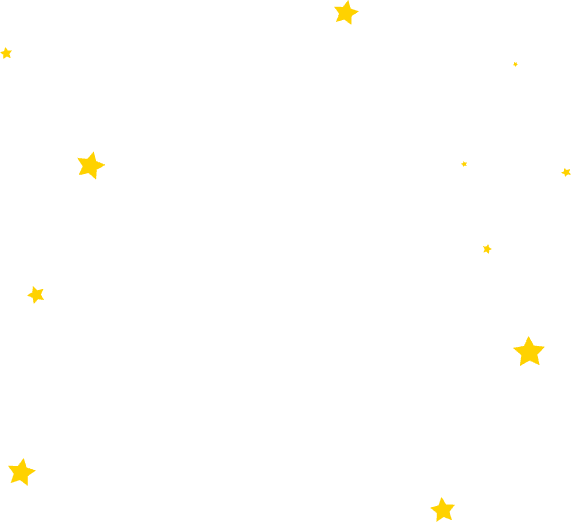 Crazy Time Today: 24/7 Live Hourly Updates with In-Depth Data Breakdown
Last Updated: 2023-10-01, 04:00
🔥🎲 Exciting times at Crazy Time with winning numbers hitting left, right and center! 🥳👏 The CashHunt Bonus Round saw max multipliers leap to a massive 40x! 💰💥 The previous hour witnessed a coin flip land on '5', thrilling lucky players and rewarding a top slot multiplier of 8x. 🔄🎉 Meanwhile, max multipliers have been soaring high, reaching up to 20x in the top slot wheel sector of CashHunt. 🌠🎰 Wagers have been ranging across the spectrum, from 0.09 to a whopping 52.16! 📈💵 Massive payouts, including an impressive 24.2, have had players on the edge of their seats. 🤑 From Pachinko to CoinFlip, the game is heating up with bonus rounds and winning numbers in every round! 🎯 Round after round, the total amount won has been button bursting, peaking at an impressive 82,530! 🚀💰 In the previous events, up to 4767 winners have shared the thrill and joy of winning with total winners of the hour adding up to a sky-rocketing 105,859! 🎉👍 And the CrazyBonus winning number keeps the luck flowing for numerous players with multiple wins! 🌈💸 Who knows what the next round holds? Stay tuned for more thrilling updates! 🎊🕹️ Remember, the wheel keeps spinning, and the fun never ends at Crazy Time! 🎡🙌
---
2023-10-01, 04:00
2023-10-01, 03:00
Hey there, Crazy Time fanatics! 🎉🎰 The adrenaline was pumping in the past hours, with a spate of winners and amazing multipliers! Our top slot multiplier reached an outstanding 25x magnifying some great wins! 🚀🎈 And what about the top slot wheel sectors? The thrill was all about sectors "2" and the legendary "CoinFlip"! 😮 We also had some truly exhilarating bonus rounds, with max multipliers reaching up to a sky-high 100x! Big shouts going out to all those who caught these epic runs! 🎉🔥 Just take a look - we've had winners of up 4,217 players in just a single game round. Talk about a virtual fiesta! 🎊🥳 The biggest amount won in a single game hit an unbelievable 92,884, making some lucky players' day! 💰🍀 Remember though, sometimes the wheel doesn't spin in our favor, as some games had no payouts. But remember, every new spin is a fresh chance to win! 😇🎯 Keep spinning, folks, and may the wheel of fortune favor you! 🎠🍾
---
2023-10-01, 03:00
2023-10-01, 02:00
🎉Let's kick off with some thrilling updates from the Crazy Time game!🎉 Bets ranged widely, with a hefty wager of 104.32 in one round, while some players started their game with as low as 0.09! The total of thrilled winners 🏆 during this period reached impressive numbers, peaking at 5260 in a single round!💰 1️⃣0️⃣ was the top slot wheel sector on one occasion, and it doubled the money, but the result didn't turn out in the punters' favour! The Pachinko sector showed up multiple times with maximum multipliers up to 50 and a surprise bonus round that unfortunately didn't pay off for the punter. There were many rounds where 🎯CashHunt, 💸CrazyBonus, and 🔄CoinFlip also came up. CashHunt failed to multiply wagers by a maximum of 1 but handled huge total amounts of up to 3224! CrazyBonus with a max multiplier of 5, and despite no payout, managed to handle an impressive total amount of 65630 with 3791 winners! The CoinFlip sector, with its maximum multiplier of 5, saw a lucrative payout of 13.26. We saw some thrilling rounds with bonus rounds popping up when the wheel landed on the 1 sector with a double multiplier and on the 5 sector with the same multiplier, bringing joy to a whopping 5177 winners! Join us for more action-packed games and real-time updates and turn your time into Crazy Time!! Good luck everyone! 🍀👏
---
2023-10-01, 02:00
2023-10-01, 01:00
🔥Exciting Crazy Time rounds have unfolded in the online casino world! 💫 With an impressive 1958 winners🏆, the game with a wager of 16.13 saw Coin Flip 🔄 activating a topslot multiplier of 5x, even though the grand payout remained elusive. Another engaging round with a wager of 10.43 registered 2485 winners🥳, thanks to the winning number game. The top slot wheel sector struck a 10x kicker on the number '5' with a max multiplier of 2x. Subsequently, yet another game with the same wager saw 2705 winners 🎉and an exciting topslot multiplier of 3x. And then, the excitement skyrocketed with a massive payout! In a Bonus Round 🎲, players who wagered 8.07 received an enormous payout of 47.24🎁, courtesy of CashHunt, with the top slot multiplier skyrocketing to 7x! A staggering 4477 participants savoured their wins in this round! Continuing on this thrilling journey, a wager of 6.34 also handed a special round to players. With the Crazy Bonus 🎰 kicking in to award a topslot multiplier of 2x and a grand max multiplier of 100x, those who wagered 4.72 enjoyed a well-deserved payout of 6.34 🎊. Lastly, adding to this series of eventful games, a wager of 1.88 on a Bonus Round triggered by Crazy Bonus revealed a splendid 9.48 payout, with a max multiplier of 100x and an exhilarating 4678 winners popping up on the screen! 🏅 Gear up for additional updates as we keep our eyes 👀 glued to the exciting Crazy Time, pushing the boundaries of thrill at the online casino! 🎲 💰 🎉
---
2023-10-01, 01:00
2023-10-01, 00:00
💥Get ready Crazy Time lovers, we're bringing you the latest updates📈 from the game of the hour!🌟 🎉Kicking us off, we had a wager of 5.19 resulting in a payout of 1.73, the top slot multiplied twice over & we landed on a CashHunt!✨ Congrats to the winners 🎉. 🔥The game heated up with a huge wager of 46.11, rewarding lucky players with a phenomenal payout of 299.74! Bonus Round reached with a max multiplier of 50! Congratulations to the victory seekers!🍀 🥂 ❌Some games didn't work out, unfortunately - with wagers such as 2.65, 4.18 and 7.08 resulting in no payout - but don't worry, we've got plenty more rounds to go! 🔄 🎊In a thrilling turn of events, a wager of 8.58 yielded a hefty payout of 35.82!💵 Better yet? The top slot multiplier was a solid 4! This goes to show that the wheel of fortune keeps spinning♥️♠️ 🎲Also, it seems like "Pachinko" was quite a hit this round, showing up multiple times as the top slot wheel sector.📍 💰Finally, in a gripping finale, we noticed a wager of 1.13, bringing a match payout of 1.13, and hitting the Bonus round with a max multiplier of 3! Woah! 🌟 As we roll into the next set of games🎰, let's see where lady luck will take us! 💫 Good luck and happy gaming!🎈
---
2023-10-01, 00:00
Crazy Time, the craziest game in the casino?
🎲 Embrace the Excitement: 'Crazy Time', The Most Electrifying Casino Game Around 🎰
Welcome to the world of Crazy Time, a unique offering by Evolution that's shaking up the online casino scene. This isn't your typical game - it's a turbo-charged, live casino game show experience that revolves around an amped-up Wheel of Fortune. This wheel is jam-packed with extras, multipliers, and bonus rounds, ensuring the action never stops and the stakes are always high. 💥
The best part? Crazy Time doesn't just deliver on the thrill factor, it also comes with the promise of serious winnings. We're talking prizes that could reach a mind-boggling 20,000x your wager. This gripping live casino game is available at most legally operated online casinos across the globe.
Keep in mind, success in Crazy Time is more about luck than a solid strategy. But, worry not. I have a few clever tips to share that can help you play this game in a smarter way.
In this comprehensive guide, we're going to delve into:
The nuts and bolts of 'Crazy Time' 🧠
Unveiling the Casino Background Bonus Game
Getting to grips with Live Statistics
Understanding Cash Hunt and Coin Flip
Navigating the Bonus Rounds
The magic of Pachinko
Mastering the best strategies for Crazy Time 🏆
🎲 Embrace the Excitement: 'Crazy Time', The Most Electrifying Casino Game Around 🎰
What is Crazy Time? 🎲
Designed by Evolution, Crazy Time stands as an electrifying live game show. At the heart of this game is the vibrant Money Wheel, which can activate any one of the four bonus rounds - Pachinko, Cash Hunt, Coin Flip, or the final Crazy Time round.
The Grand Finale: Crazy Time Bonus Game 🎉
The last stop on your journey through Crazy Time is the namesake bonus round. In this whimsical backdrop, you'll find an enormous wheel encircled by a surreal world featuring floating octopi, balloons, trains, and much more! Before each round, you'll have to pick a colored flapper - yellow, green, or blue. After spinning the wheel populated with diverse multipliers, your prize will be determined by where your chosen flapper lands when the wheel comes to rest.
Keeping Score: Crazy Time Live Statistics 📊
Crazy Time Live provides all the real-time stats and information you need to stay on top of your game. On Crazy Time Live Scores, you can get details on the following:
Spin History
Recent Top Multipliers
Top Slot Matched Wheel Result
Engaging Rounds: Cash Hunt and Coin Flip🏹🪙
In the Cash Hunt round, you're presented with a grid of 108 different multiplier prizes. Once the dealer scrambles all the prizes and hides them under colorful icons, you'll use a sniper scope to pick your prize.
Meanwhile, Coin Flip involves a digital coin with one blue face and one red face, each displaying unique multipliers. The coin flip's result will determine your prize.
Round Highlights: Pachinko and Strategy Tips 🎯
The Pachinko round presents a row of prizes at the bottom. An electronic ball will be released at the top, slowly making its way down to the prizes, much like a game of pinball or Connect 4.
Although Crazy Time is mostly about luck, with no optimal strategy per se, I can share a few tips to enhance your game. Keep in mind, not every bet has the same payout percentage (Return to Player, or RTP). Opt for bets with a higher RTP to ensure you retain more money in the long run. Here are the RTPs of each bet on Crazy Time:
Devising Your Game Plan: The Best Strategy for Crazy Time 🎯
While there's no foolproof strategy to guarantee success in Crazy Time, being aware of the Return to Player (RTP) percentages for each bet can provide a strategic edge. The RTP represents the long-term expected payback of the game which is directly calculated from the game algorithms. A higher RTP means you'll retain more of your wager over time. Here are the RTPs for each type of bet in Crazy Time:
Although Crazy Time is mostly about luck, with no optimal strategy per se, I can share a few tips to enhance your game. Keep in mind, not every bet has the same payout percentage (Return to Player, or RTP). Opt for bets with a higher RTP to ensure you retain more money in the long run. Here are the RTPs of each bet on Crazy Time:
Number 1
Number 2
Number 5
Number 10
Coin Flip
Cash Hunt
Pachinko
Crazy Time
96.08
95.95
95.78
96.26
95.70
95.27
94.33
94.41
Consider placing your bets strategically based on these RTPs to optimize your chances of having more money left over after your gaming session. Remember, while strategy can offer some guidance, Crazy Time, like all casino games, is largely a game of chance.
Pros
Engaging, interactive gameplay
Four diverse bonus rounds
Potential for large prizes (up to 20,000x wager)
Visually appealing design
Offers real-time, live casino action
Available at many online casinos globally
Cons
Game outcomes mostly depend on luck
High variance could mean infrequent big wins
Lower RTPs on some bonus bets
Complexity might overwhelm beginners
Potential disruptions due to internet issues
Legal restrictions in some regions
Signup and get!
Signup with us now and get bonuses